After spending my entire life in Arkansas, in 2020 I finally made good on my life-long goal and moved to the great state of Texas. It's abundantly clear to me that this was one of the best decisions I've ever made in terms of both my finances and my lifestyle, and I feel compelled to share what I've learned so far about Texas living 101.
I could go on and on about the best parts of being a Texan. From the low cost of living and rapidly appreciating housing market to the rich history and warm climate, it's no surprise to me that hundreds of thousands of people move here every year.
Of course, any place is going to have its downsides and there are definitely both pros and cons of living in Texas. If you're considering moving here, you'll want to have a clear sense of both what you'll be gaining and what you could be giving up, depending on where you're moving from.
So, without further ado, let's dive in and take a look at the best and worst things about living in Texas from my perspective.
Benefits of Living in Texas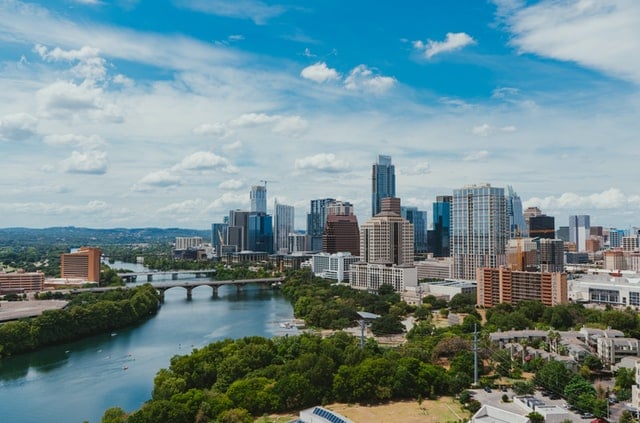 Low Cost of Living in Texas
With inflation rising out of control and many coastal cities outrageously expensive, the low cost of living in Texas is a major pro. When the cost of living in the US as a whole is considered a 100, Texas ranks at 93.9. If you're moving to Texas from a high-cost of living state, you'll be able to achieve the same standard of living for less.
Rapid Appreciation
With so many people moving to Texas, it's no surprise that the housing market is booming in the state. In 2020, I bought my home for $640k. In just two years, its value has risen to more than $1 million. While skyrocketing home prices across the country are expected to slow with rising interest rates and inflation, Texas is still going strong. In fact, while national demand for housing has started to decline, demand in Texas has continued to accelerate.
Strong Asset Protection Laws
If asset protection is important to you (as, frankly, it probably should be,) Texas is one of the best states to live in the entire country. Texas Homestead Law protects your home if creditors are coming after you, and there are a number of personal property exemptions in the state as well.
By exploring the rest of my blog, you'll find that I'm a big proponent of the stealth wealth lifestyle and taking asset protection seriously. You can learn about more wealth protection strategies here.
There's No State Income Tax
For people moving from highly-taxed states like California or New York, the fact that there's no income tax in Texas is likely a huge relief. There are only nine states in the country that have absolutely no income tax.
That being said, the state has to collect its money somehow. You'll find that property taxes and sales taxes are high in Texas. Regardless, the Lone Star State is still considered to be one of the ten U.S. states with the lowest overall state-local tax burdens.
Options to Live in Either Large Cities or Small Towns
Texas is so enormous that there really is a wide range of lifestyles that the state supports. Want to live in a big, bustling city? No problem. Looking for a more laidback, small-town vibe? We've got that too.
There are a bunch of great options if you want to live outside of the biggest cities in Texas. A number of areas with a small-town feel that still have plenty of amenities have been growing quickly, including San Marcos, Wavo, and New Braunfels.
If cities are more your style, you'll be happy in Texas, too. Four of the ten largest cities in the U.S. by population are right here in Texas (Houston, San Antonio, Dallas, and Austin), but there are also plenty of options when it comes to small- and mid-sized cities like El Paso and Arlington.
The Fascinating History of Texas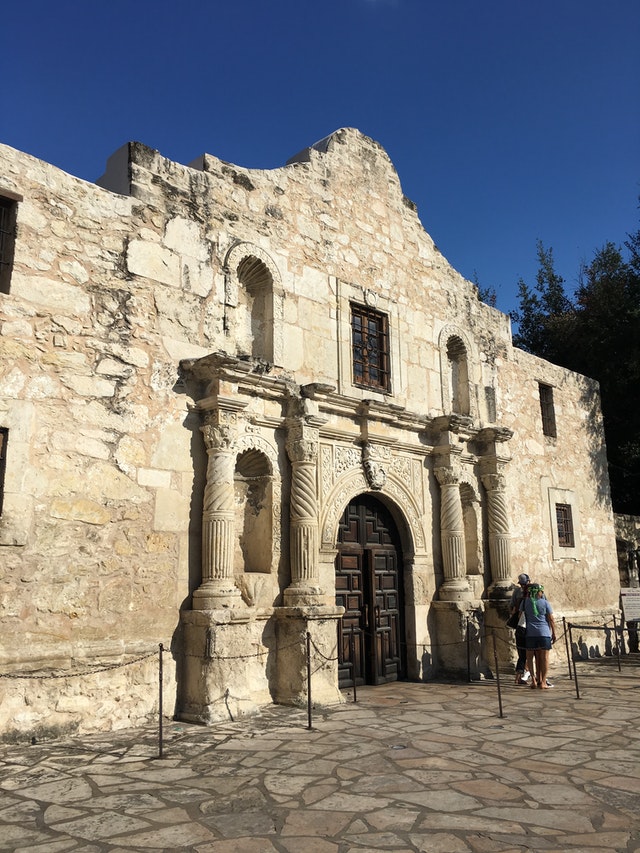 When it comes to state history, there's no shortage of fascinating rabbit holes to dive into when you learn about Texas. The first European settlers in the state were Spanish missionaries, who founded San Antonio in 1718. It remained sparsely populated until after the Revolutionary War and the War of Mexican Independence due to hostility from the native population. Once the Mexican government was established, settlers from the U.S. began claiming land in the region.
There was a lot of friction in these early days due to the resulting population explosion and tension between American and Mexican residents. In 1836, the Texas Republic was formed after a number of small insurrections and finally the Texas Revolution.
The newly formed nation only lasted a few short years due to incursions by Mexican troops. In 1845, Texas negotiated with the United States to join the union.
The rest, as they say, is history. When you move to Texas, you'll have no shortage of historical sites to explore. Some of the best spots any history buff will want to check out are:
The Alamo
The San Jacinto Monument
Historical Fredericksburg
The Victorian Mansions of Galveston
Fort Leaton State Historic Site
Port Isabel Lighthouse State Historic Site
San Antonio Missions National Historical Park
Incredible State and National Parks
Texas is so huge that there is an enormous diversity of ecosystems all within its borders. Even if you're living in a dense urban area, you're never terribly far from some incredible natural environments. Home to two national parks and 89 state parks, natural areas, and historic sites, the Lone Star State also has five state forests and two state arboretums.
It's worth noting, though, that Texas has a lot less BLM land than other neighboring, western states. For people that love to head out to the desert to camp on the weekends, Texas isn't as great as places like Arizona, New Mexico, and Utah.
After moving from the incredible scenery of the Ozarks, I have definitely had to adjust to the environment of Texas. Eastern Texas is greener and lusher than western Texas (which is dry and, in many places, a desert.) If living in a treed environment is important to you, you'll want to stick to the east side of the state.
Warm Climate
If you're moving from a place with cold, seemingly endless winters, you'll love the year-round warm climate of Texas. While snow does occasionally fall in the state, and freak cold spells do occur, you can usually bank on the weather being pleasantly warm.
Pleasant, that is, until the summers. When we get into the downsides of living in Texas we'll talk about the sweltering summers. In general, though, the statewide annual temperature average in the state is 65 degrees. Since the state is so enormous and there are a lot of different types of environments in Texas, you'll definitely want to check out the local averages and climate before moving.
For example, Austin, Dallas, San Antonio, and Houston all frequently rank on lists of the hottest cities in the US. While the Texas Panhandle doesn't really register as "cold" on any lists, it certainly has the coolest summers, on average, out of the entire state.
If you're moving from a place with harsh winters and you're sick of waking up at 5 am to shovel out your car, the mild winters of Texas will definitely be a pleasant change of pace.
Diversity
Texas is the second most diverse state in the US, according to a study from WalletHub. This study analyzed all fifty states in terms of the ethnic, racial, economic, and cultural diversity of their residents.
The Lone Star State ranked second in linguistic diversity, fourth in racial and ethnic diversity, and third in industry diversity.
If you move here, you'll also find that there's a lot of diversity when it comes to culture and politics. Though Texas has a reputation as a conservative state, there are definitely some areas that are much more liberal. This helps create a healthy balance where there is something for everyone, and you don't have to worry about falling into a self-perpetuating echo chamber.
Plentiful Job and Educational Opportunities
Whether you want to further your education or your career, Texas offers tons of opportunities.
With the second-largest economy in the US by GDP, Texas is home to six of the largest 50 companies in the Fortune 500. Though Texas comes in second place to California when analyzed by GDP, it actually grossed more money than both California and New York combined in exports in 2017.
There are a lot of different industries that are booming in Texas, including:
Agriculture
Aeronautics
Technology
Energy
Tourism
Entertainment
With a large and diverse economy, thanks to our large population, thriving cities, and abundance of natural resources, Texas is a great place to start your career, further your career, or benefit from the many leading centers of higher education in the state.
Are you more of an entrepreneur that a careerist? Not a problem at all, in fact, you'll love it here. With fewer government regulations than many other states, Texas is decidedly pro-business. With more than 50 billionaires calling Texas home, anyone who wants to make their own way will appreciate the business-friendly environment of the state.
Other Pros of Living in Texas
I could write a whole book about the pros of living in Texas, but for now, I'll just add a few additional reasons why I absolutely love living here.
One huge pro is that there are a number of major international airports in the state. This makes it super easy to get anywhere in the world without the trip to the airport itself being a huge hassle.
Another great thing about Texas is that it's a major hub for sports and there are tons of entertainment options when you're within a reasonable distance from one of the cities.
Lastly, a cherry on top of living in Texas is that it has some of the lowest electricity costs in the U.S.  Natural gas prices are also on the low end at the national level, and Texas has the fourth-best gasoline prices in the states.
Disadvantages to Texas Living
I seriously love living in Texas, but any place is going to have some downsides. Moving to Texas has been a lifelong dream of mine, and I have no regrets. There's no reason to have rose-colored glasses, though. Here are some of the disadvantages I've noticed while living in Texas.
Sweltering Summers
There's really no getting around it: Texas is hot in the summer. Since the state is so big, you can experience dry, desert-like summers in west Texas and extremely humid summers on the east side. In fact, there is a distinct line that separates the state known as the dry line or Marfa front.
Regardless of the type of heat, one of the definite downsides of living in Texas are the sweltering summers.
Traffic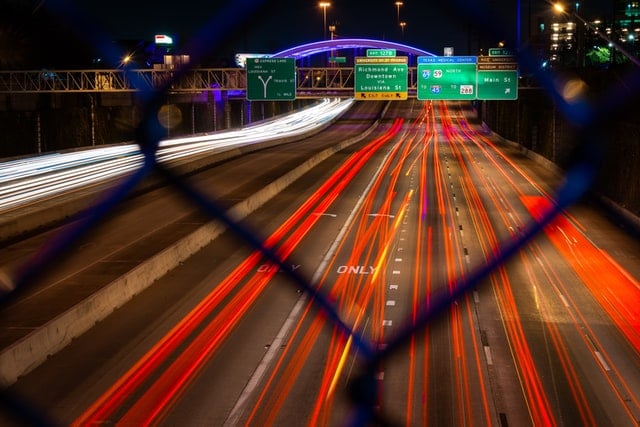 Another thing that people considering moving to Texas will want to know about is the traffic. This doesn't just mean that getting from point A to point B in the populated cities can be a headache, it also means that there are more car accidents here than less traffic-ridden places.
High Property Taxes and Sales Tax
Though the overall tax burden is really pretty good for Texas, and the lack of income tax is a huge win, the high property taxes and sales tax rate are worth mentioning. The property taxes are assessed by local county assessors on 100% of the appraised value, and the average effective property tax rate is about 1.8%. This makes it the state with the seventh-highest property taxes in the entire country.
The sales tax in Texas is also fairly steep at 6.25%. That being said, there are a lot of states where the sales tax is higher, tying Illinois and Massachusetts for thirteenth place when it comes to U.S. states with the highest property taxes.
It's Hard to Find Affordable Healthcare
One report that was published in 2019 from The Commonwealth Fund found that Texas ranked 49th when it comes to health care access and affordability. One of the primary reasons that it received such a poor ranking was that Texas hasn't expanded Medicaid eligibility.
Severe Weather
Depending on which area of Texas you're considering moving to, some of the types of severe weather that impact the state might not need to be at the top of your "things to worry about" list. For example, Texas is exposed to hurricanes every year, but by far the most vulnerable region is the eastern section along the Gulf.
Other types of severe weather conditions that can occur in Texas include flooding, tornadoes, extreme thunderstorms, and wildfires. When you've zeroed in on a region you're interested in, you'll want to look more closely at the types of severe weather you might experience.
Other Cons of Living in Texas
It would be hard to write an article about the pros and cons of living in Texas without mentioning the power grid failure in 2021 that made international news. While issues with the grid are rare, the event definitely made it clear what it means to be the only state in the continental U.S. with our own power grid.
Another thing worth mentioning is crime. As with pretty much anywhere else in America, how safe Texas is has everything to do with precisely where you are. As is common in the U.S, the most dangerous areas in Texas are typically neighborhoods inside larger cities where there is high unemployment, low income, and lack of quality housing.
Texas Living vs California Living: Why Texas Wins
The two most populous states in the country are California and Texas. While California has long been hailed as "The Land of Milk and Honey," people have been leaving California in droves for other states in recent years. In fact, more people have left California than have moved to the state since the 1990s.
People are leaving the state for a lot of reasons, including:
Rising state taxes
It's one of the most expensive states in the country
Social and economic challenges
Devastating wildfires
The exodus from California has meant that other states have been receiving Golden State residents. The states that have been receiving the most California residents in recent years are:
Texas
Arizona
Nevada
Washington
Oregon
Colorado
Florida
There are a lot of reasons that Texas wins out in the competition with California. Some of the most compelling arguments in favor of the Lone Star State, in my mind, include:
The cost of living
The business-friendly atmosphere
The economy
Taxes
Much more affordable housing
More affordable healthcare
For anyone that's interested in building wealth over time, it's pretty much a no-brainer when you compare Texas and California.
The Seven Regions of Texas: What to Know
When you've started looking at moving to Texas, it can get pretty overwhelming to decide where to begin. Texas is really made up of seven distinct regions, each of which has its own geographical features, attractions, culture, and more.
Big Bend Country
In far west Texas, you'll find Big Bend Country. This is the only spot in all of Texas where you'll find real mountains, and it's also home to one of the most well-known national parks in the US– Big Bend National Park.
The largest city in this region is El Paso, and otherwise, you'll mostly find smaller cities and towns that are pretty spread out. Arguably the most remote part of the state and perhaps also the most beautiful. If you're looking for big-city living, this probably isn't the spot for you.
Panhandle-Plains
Up in the northwestern part of Texas are the Panhandle Plains. The second-largest canyon in the U.S. is found here (Palo Duro Canyon), and the best-known cities in the region are Amarillo and Lubbock.
Other than some deep canyons carved by rivers and tributaries, the Panhandle-Plains are mostly flat grasslands and plains without many trees.
Hill Country
South of the Panhandle-Plains and east of Big Bend Country, Hill Country is pretty much in the center of the Lone Star State. With hilly terrain, steep canyons, springs, and underground caves and lakes, this is a much greener part of the state than the two regions we've discussed so far.
Home to Austin, the state's capital, and a number of other small cities and towns, this is a bustling and thriving region.
South Texas Plains
South of Hill Country and bordering the Rio Grande River, a big chunk of this area is dry and covered in thorny brush and grasses. San Antonio is the biggest city in the area which is home to plenty of attractions including theme parks, sporting events, historical landmarks, and more.
Within this region, you can find the Lower Rio Grande Valley, which is home to subtropical woodlands, palm trees, and a lot of beautiful tropical birds.
Prairies and Lakes
Including the Dallas/Fort Worth Metroplex, Waco, College Station, and a lot of other cities and towns, the Prairies and Lakes region is located in north-central and central Texas.
If you're interested in living in a diverse region that offers the ability to spend time in a major American city and also hop out to small-town America to go antiquing, this might be a good choice for you.
Piney Woods
Piney Woods is the easternmost region of Texas. This is a more remote area, with the "big" cities being Huntsville, Conroe, and Tyler. There are also a number of small towns that have plenty of charm and fascinating histories.
The landscape here is made up of lush meadows, forests, streams, and quaint historic towns. Home to four national forests, this is a popular place for visitors that want to experience the great outdoors.
Gulf Coast
Stretching along the Gulf of Mexico, the Gulf Coast region reaches all the way from the Mexican border to Louisiana. The cities found in this area include Houston, Corpus Christi, Galveston, and South Padre Island.
In addition to the cities, there are a number of charming smaller towns in the region.
Where to Live in Texas
So now that you're convinced that you want to live in Texas, where the heck are you going to live? There really is something for everyone here, but you'll want to consider what you want to prioritize to help narrow down the options.
Best Small Towns to Live in Texas
There's no shortage of small towns in the state of Texas. Some of the best small towns to live in include:
Graham, Texas
Marfa, Texas
Marathon, Texas
Fort  Davis, Texas
La Grange, Texas
Cuero, Texas
Fredericksburg, Texas
Aransas Pass, Texas
Rockport, Texas
Best Places to Live in Texas for Young Adults
When you're in your 20s, you're probably looking for a different type of living environment than you will be when you're married with kids. Unless you're specifically hoping to move to a small town in Texas for some solitude and space, you'll probably want to look into Austin, Houston, and San Antonio. If you're looking to tap into some of the cowboy vibe of Texas, check out the Dallas/Fort Worth area.
Best Places to Live in Texas for Families
When you're moving with kids to Texas, you want to make sure that your new home suits everyone in the family. Some of the most family-friendly places in the state I'd recommend checking out include:
Houston
Richardson
Dallas
Canyon
Wylie
Sachse
Elgin
Prosper
Mansfield
Frisco
Best Areas to Live in Houston
Houston is the biggest city in Texas and the fourth-largest city in the US by population. It's also impressively large by area, ranking at number nine for the whole nation. This means that you have a whole lot of options when you're looking for neighborhoods in Space City.
Some of my suggestions for Houston areas to live in are:
Downtown Houston
Montrose
Midtown
West University Place
Second Ward
Medical Center
Memorial City
Heights
Best Areas to Live in Dallas-Fort Worth
The third-biggest city in Texas by both population and area, the Dallas-Fort Worth metroplex experienced the largest population growth of all metro areas in the U.S. between July 2020 and July 2021, according to the Census Bureau.
Deep Ellum
Arlington
Highland Park
Downtown Fort Worth
University Park
Las Colinas
Addison
Richardson
Westover Hills
Roanoke/Southlake area - where I live
Best Areas to Live in San Antonio
Between 2021 and 2022, more people moved to San Antonio than anywhere else in the country. Some of the best neighborhoods in the Alamo City include:
Downtown
Terrell Hills
Northeast Inner Loop
Alamo Hills
Boerne
New Braunfels
Helotes
Hollywood Park
Converse
Stone Oak
Shavano Park
Fair Oaks Ranch
Best Areas to Live in Austin
Another fast-growing city in Texas, the numeric population growth in Austin ranks fourth in the U.S. between July 2020 and July 2021. A word of warning to people considering moving to the capital city: Austin has long been famous for its beloved weirdness. There is a lot of local concern that this has been diluted by the rapid growth of the city, and anyone that wants to move to the Austin they visited in the 90s will likely find it be radically different than it once was.
That being said, let's check out some of the best areas to live in Austin:
Barton Hills
Allandale
Cedar Park
Buda
Downtown
Cherrywood
East Austin
Dripping Springs
Hyde Park
Georgetown
Leander
Kyle
North Loop
Meander
Old West Austin
North University
South Austin
Is Texas the Right State For You?
There is something truly unique about Texas, and I am so glad that I finally made the move to this incredible state after dreaming of being a Texan my whole life. Everyone is different, though, so it's important to identify what is and isn't important to you when considering making the move.
If you're desperate to be in a warm climate, a business-friendly atmosphere, and a state with no income taxes, Texas should definitely be on the top of your list. If you're the type of person that starts to get uncomfortable when the temperature sneaks above 65, on the other hand, and you prefer condensed metro areas to sprawling ones, you might find Texas to require compromises you aren't willing to make.
Moving to Texas has been so beneficial to me that I feel driven to share what I've learned so far to help others make the right decision for them. If you're wondering who the heck I am, be sure to check out my projects and more about me here.