Most parents want to offer their children a better life than they had. If you're interested in systematic wealth building, you're probably curious about how to build generational wealth. After all, money is a tool that can allow your children and grandchildren to have the ability to lead meaningful and impactful lives.
Generational wealth isn't usually something that happens by accident, though. Even if you save up an incredible fortune, it's all too possible for future generations to not only squander the wealth, but also suffer tremendously because of it.
So what is generational wealth, exactly, and how can you build it? And, perhaps most importantly, what can you do to avoid the negative potential outcomes of offering a fortune to your descendants that they didn't work to create on their own?
Let's do a deep dive into everything you need to know about generational wealth to help set up the future generations of your family for success.
What Is Generational Wealth?
The term generational wealth refers to accumulated wealth that is passed down from one generation to the next. This fortune doesn't have to just come in the form of cash, but can also include:
Stocks
Bonds
Real estate
Family businesses
Jewelry, antiques, automobiles, and other valuable objects
Generational wealth can be passed down after your death in the form of an inheritance, but it can also be shared with your children and grandchildren while you're still alive.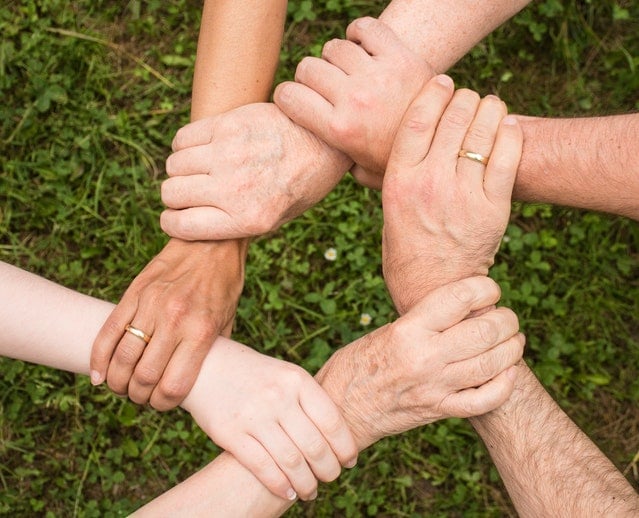 Why Is Generational Wealth Important?
When you build generational wealth, you are granting the future generations of your family a significant financial advantage. The goal isn't to create an outcome where your kids never have to work a day in their lives and suffer from severe affluenza, but instead to open up a lot of possibilities for your kids and their kids.
When you create generational wealth, it means that your children, your grandchildren, and so on, can begin their adult lives on a higher rung of the hierarchy of needs. If you've ever lived paycheck to paycheck, you know just how costly and time-consuming it is to be poor. In the best-case scenario, generational wealth can allow your progeny to accomplish more in their lives than you were able to because they started out with a huge advantage.
If you want to have the ability to truly impact the world, creating generational wealth is one of the most effective ways to do so. While rich people can get a bad rap in this day and age, money is definitely one of the most powerful tools when it comes to actually creating positive change in your community and the world as a whole.
When you create generational wealth that your children and their children can use, you are giving them the gift of freedom. Money is a resource that allows people to pursue their dreams and affords them security in life.
Is a Traditional Career Enough to Build Generational Wealth?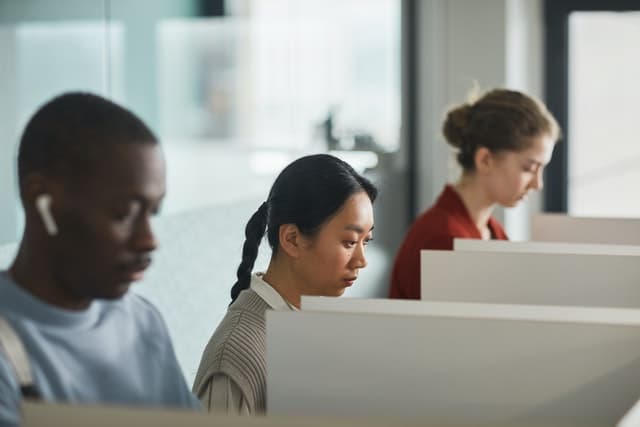 If you work a regular 9-5 job, you might be wondering if that will be enough to build generational wealth. The answer to this question obviously depends on what you have in mind when it comes to how much wealth you want to leave your children, what your income is, how many years you plan on working, your cost of living, and much more.
That being said, building substantial generational wealth is probably not possible with a traditional career alone without taking on extreme measures when it comes to saving and investment.
Let's take a look at some of the biggest names in generational wealth to paint a clearer picture of what I'm talking about.
Some of the most recognizable family names out there certainly didn't accrue generational wealth working standard W-2 jobs.
John D. Rockefeller is believed to be one of the richest men that has ever lived, despite the fact that he started Standard Oil all the way back in 1870. The fortune he built initially is now divided among 174 different heirs and funds a massive amount of charitable and philanthropic work.
The Walton Family is said to have a net worth of about $235 billion between the seven heirs to Sam Walton's fortune. This massive generational wealth was built through the Walmart retail empire, a public company that has a market cap of more than $395 billion.
While H.L. Hunt might not be as much of a household name as that of Rockefeller or Walmart, the Hunt family fortune is nothing to scoff at. Supposedly using poker winnings to secure title to a big chunk of the East Texas Oil Field (one of the largest deposits of oil in the world,) the massive wealth of the Hunt family definitely wasn't built by showing up at the office at 8:45 and clocking out at 5:15 alone.
I could go on, but the point is that the biggest players in the world of generational wealth were entrepreneurs, not employees. While you absolutely can build up a nice inheritance for your children through aggressive savings from a traditional career, building truly significant wealth usually takes something more than a regular job.
How Are Most Generational Fortunes Built?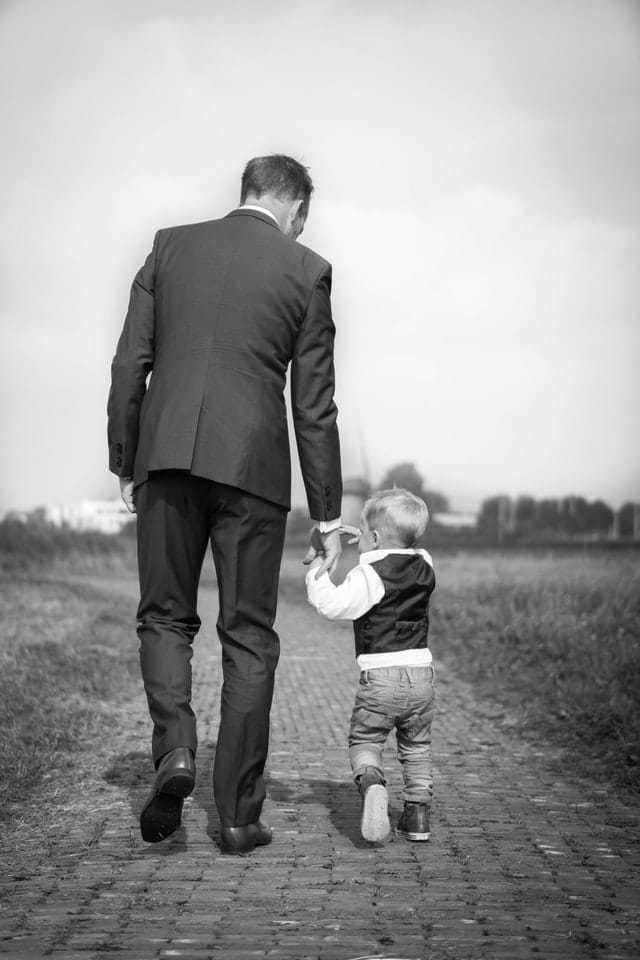 Of course, there's a huge range between leaving your children in debt and building up a Rockefeller-style fortune. You don't have to be a billionaire to create generational wealth that can have a huge impact on the lives of your descendants for generations to come.
The deeper you get into the examples of families that have generational wealth, though, you will start to notice a pattern.
In short, entrepreneurship of one form or another seems to be the most common thread between examples of family wealth. This doesn't necessarily mean that you have to start the next big social media platform, though that certainly wouldn't hurt.
That being said, most of the world's wealthiest people have a number of different irons in the fire. Some other wealth creation methods you'll want to consider include:
Investing in the stock market
Investing in real estate
Visionary ideas/inventions
Having multiple sources of income
If you are starting from zero or worse, (that student loan debt can really be a downer,) it's worth noting that nearly 68% of the world's richest people are considered 'self-made.' Don't assume that you can't build generational wealth within you're lifetime without a huge inheritance of your own– it is completely within your power to build wealth from the ground up.
How to Build Generational Wealth
Now that we've taken a look at the basics of generational wealth, let's hop into how to build it.
Adopt the Right Mindset
One of the most important steps to building generational wealth is about something way more valuable than money– your mindset. In order to accrue assets that you can pass on to future generations, you're going to need a mindset that allows you to pursue long-term goals on a playing field that offers the opportunity for big gains.
Become an Investor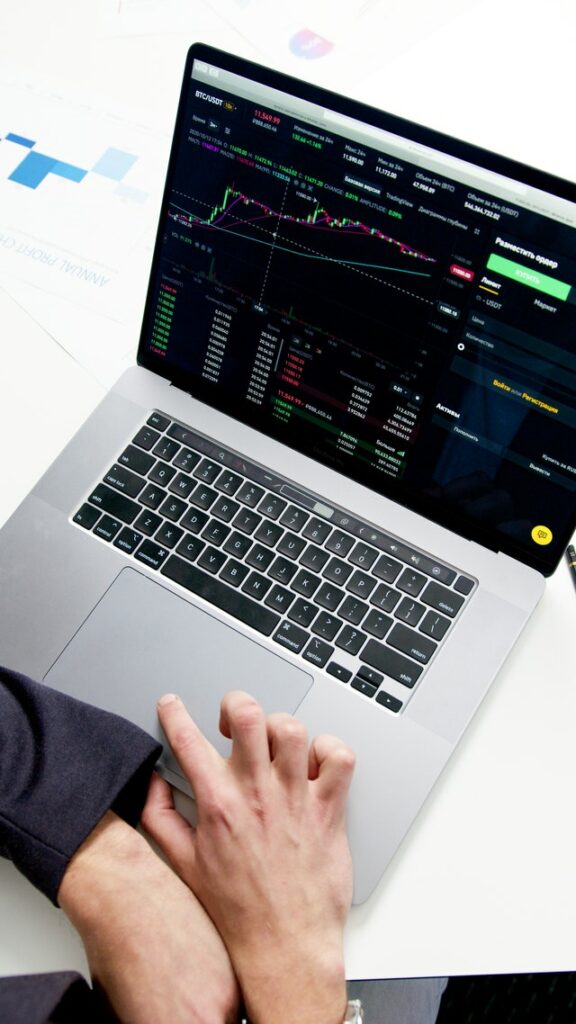 Of course, investing is also essential to building generational wealth. If you've got a big pile of cash and you bury it under the oak tree in your backyard for your grandkids to find, they're probably going to be pretty disappointed. (As an example, $5,000 in 1950 is the equivalent of about $60k in 2022.)
Not only do you need to invest your money to make sure that it maintains its value in face of inflation, but investing is going to be a big part of how you make your money work for you.v
Build a Business
Another way that you can generate wealth is through business ownership. This doesn't necessarily mean you have to quit your day job if you don't want to– it's definitely possible to use your savings from your career to get a business off the ground as an investment.
Not only can a business help you to build your wealth through income generation, but a business is also an asset that you can pass down to future generations. If your great-great-great grandkids don't want to work in the family business, no problem. All that means is that they have a saleable asset.
Reduce Your Taxes
One of the biggest expenses you'll have throughout your life is taxes. If you go through your life without tax-advantaged strategies, you're taking money right out of the hands of your descendants and handing it over to Uncle Sam. If you know anything about compound interest, you'll understand exactly how negatively impactful that can be on generational wealth.
Diversify Your Income Streams
Diversifying your income streams allows many of the same benefits you can receive from diversifying your investment portfolio. If you have all of your eggs in one basket, you're putting yourself at a much greater risk than if you've got them spread out in a bunch of different baskets.
No matter how stable your business or job seems now, we ultimately never know what's going to happen in life. When you have a number of different income-producing endeavors, it means the sky doesn't fall if something unexpected occurs.
Avoid Mindless Consumerism
Building wealth doesn't do you much good if you spend it all on useless material objects. I'm not saying you should find yourself a nice spot in the nearest shanty-town, but I am definitely a big proponent of avoiding the trappings of consumerism.
In fact, I believe wholeheartedly in living a stealth wealth lifestyle. Not only does it keep you safe from spending your money on things you don't need, but it also can be a valuable asset when it comes to protecting your wealth. To learn more about why you might want to keep your wealth a secret, check out my recent post on "stealth wealth".
Invest in Your Kids
One of the most important steps you can take towards maintaining generational wealth is investing in your children. A lot of people assume that this mostly means sending their kids to college. While a college education might be the right choice for your kid, it is not the only way to obtain success in life and sometimes is an expensive derailment from the type of education that is most beneficial to sustainable generational wealth.
You are the one that can begin the cycle of generational wealth, and you can certainly set things up to avoid your children blowing their inheritance in one crazy year. That being said, without proper education about personal finance and wealth, your descendants will likely make costly mistakes and might even suffer from the afflictions that can come along with being rich.
Beyond teaching your kids about personal finance, you'll also want to strive to give them the skills they need to grow into responsible, mature, competent, and capable adults. These essential tools are not something you should expect are taught in classrooms, and it takes deliberate effort on the part of the parent to create this outcome. If your children are growing up wealthy, you will likely need to work extra hard to help your children learn the lessons that you learned through the hardships you encountered on your way to success.
Practice Wealth Protection Strategies
You don't want to learn the hard way that even the most immense fortunes can be squandered quickly if you aren't careful. Some of the most successful and wealthy people in history have filed for bankruptcy (Michael Jackson, Mike Tyson, and Nicolas Cage, to name a few.)
Even if you aren't going on wild spending sprees, how much wealth you can tuck away for your kids has a lot to do with deliberating using wealth protection strategies.
How to Pass Down Generational Wealth
Passing down generational wealth isn't something you want to leave to chance. Let's take a look at how exactly to pass down generational wealth.
Have an Estate Plan
One of the most essential pieces of the generational wealth puzzle is having an estate plan. Not only can it help to minimize or even eliminate estate taxes but it can also help set up safeguards against your hard-earned fortune disappearing due to a few crazy years of excess on the part of your progeny.
When creating an estate plan, it's a good idea to work with financial professionals that can help you work out the best options for your particular circumstance. That being said, some aspects of estate planning include:
Writing a will
Appointing an executor
Planning for estate taxes
Creating trusts
Naming a guardian for minor children
Creating a living will
Naming account beneficiaries
Determining a financial and durable power of attorney
By creating a thorough estate plan, you can avoid a lot of drama and chaos after your death. The last thing you want is for the wealth you worked so hard for to tear your family apart.
Teach Your Children About Personal Finance
It's all too common for parents to not talk to their children about money and personal finance. This is a big mistake and can end up leaving your descendants unequipped to deal with the fortune they inherit. If you want to create wealth that lasts for generations, go out of your way to teach your kids how to build, grow, and manage money.
Buy Life Insurance
Life insurance can also be used to pass your wealth down. If you end up dying unexpectedly, your spouse and children have a safety net. On top of that, it's an affordable tool you can use to build generational wealth that offers tax advantages.
Why Is It So Common for Generational Wealth to Be Squandered?
There are some pretty dire statistics out there about generational wealth which you'll definitely want to familiarize yourself with. Most notable, 70% of wealthy families are estimated to lose their wealth by the second generation. Even if your kids don't blow your fortune, there's a 90% chance that their children will.
While an issue like this is obviously complicated, one of the most common reasons that generational wealth is squandered is that inheriting generations didn't have to work for the wealth they have. When you build wealth that can be passed down, you likely experienced a lot of hardships along the way that required discipline, hard work, and sacrifice to overcome.
The second generation might have the opportunity to see how hard their parents worked to build wealth and, even though life was easier for them financially, were still able to understand all of the hard work and sacrifice that went into creating the family fortune. They might have grown up in a fairly frugal environment and been able to learn from their parents about making smart financial decisions.
The third generation, however, is much farther away from the hard work and struggle that it took to build the wealth they benefit from. In this situation, it's all too easy to assume that the family coffers are a bottomless pit of gold. These people really might not have any idea how to handle money or just how much effort went into creating it in the first place.
How to Prevent the Downsides of Generational Wealth
When you aim to build generational wealth, you likely aren't hoping that your kids will grow up spoiled, out-of-touch, and extravagant. You probably particularly don't want them to end up in a heartbreaking riches-to-rags story that involves a life of excess that results in bankruptcy and destitution.
Luckily, it doesn't have to be that way.
Teach Your Kids the Value of Struggle
There's a common saying that is very appropriate to understanding how family wealth is lost only a few generations down the line. It refers to a cyclical pattern that can be broken down into four steps before looping back around to step number one:
Hard times create strong people
Strong people create good times
Good times create weak people
Weak people create hard times
Rinse, repeat.
To avoid this all-too-common sequence, you're going to want to purposefully instill the value of struggle in your children. It's natural to want to give your kids everything in life and never let them feel uncomfortable even for a moment. If you shield them from ever having to face hardships and struggle, though, you're actually doing them a major disservice.
I'm not saying you need to drop your five-year-old on a desert island and send them off with just a pocket knife. Being put in a position to deal with a hardship that is too far out of your comfort zone can sometimes be just as damaging as never facing hardships at all.
The value of struggle can be learned in an incredibly diverse variety of ways– through sports, games, jobs, school, relationships, hobbies, business endeavors, and travel, just to name a few. The goal is to support or help facilitate challenging situations for your kids so that they can see the personal gain and growth that comes from struggle firsthand.
We think of struggle as negative, but it's ultimately one of the most important ingredients to achieving personal growth and success.
"Strength does not come from winning. Your struggles develop your strengths. When you go through hardships and decide not to surrender, that is strength." – Arnold Schwarzenegger
If you're not yet convinced, let's just take a look at a handful of some of the benefits of struggling:
It makes you more resilient in the face of future adversity
It makes you more willing to try new things and take well thought out risks
It can make you stronger mentally, physically, emotionally, and spiritually
It makes you value what you've worked for
It helps you learn å
It helps you become independent
It makes you more confident
It improves your problem-solving skills
It makes you smarter
It builds character and helps to shape your identity
I could go on and on. While too much struggle can obviously be devastating to an individual, you might be surprised just how resilient, strong, and capable your children are in the face of challenges. When your children learn the valuable lessons of struggling, mistakes, failure, and success, you'll find that they are much better equipped for the "real world" when it's time for them to go off on their own.
Create Criteria That Must Be Met Before Future Generations Have Access to Wealth
If you dump a cool $20 million in cash on your kids on their eighteenth birthday, there's a good chance you're playing with fire. Of course, how they handle this type of situation will have a lot to do with how much personal finance education they've had and whether or not they understand the value of money. However, even the most responsible person can start to act erratically when they see all those zeros in their bank account.
There are a lot of different ways you can go about creating criteria future generations need to meet before they have access to wealth. Some examples include:
Tie wealth distributions to ages and events
Use incentive trusts
Require a financial test before distribution
Craft a mission statement as a family
The ability to pass money on to your children is something you should be truly proud of. That being said, it's important that you don't project the lessons you've learned onto your children and assume that they will be as diligent in building and maintaining wealth as you have been.
Of course, it's generally not a good idea to use financial incentives to get your kids to be the way you want them to be. For example, if your kid has always wanted to run their own restaurant, it probably won't go well if you only allow them to receive their inheritance if they graduate from medical school. You want your wealth to support future generations in their ability to achieve their goals and ambitions, not cause major personal and relationship issues in your family.
Make Your Kids Learn the Value of Money
Sure, your kids don't have to work or pay for any of their own stuff. If you just buy them everything they want without them having to do anything for it, it's going to be hard for them to learn the value of money.
I don't care if you have one trillion dollars in the bank– make your kid get a regular job. Even working at the local pizza place a few hours a week can go a long way in teaching your children priceless lessons.
Beyond your kids learning that money is something you receive through offering something of value to others, it's important to teach them that pretty much everything costs money. It isn't enough to constantly harp on your kids about how expensive their back-to-school wardrobe was or how much you spent sending them to private school. In order for them to really learn, they'll have to use their own hard-earned money to make some meaningful purchases.
There are a lot of different ways you can go about this. You might have your kid be responsible for saving up and buying their first car, pay for their own clothes beyond the basic essentials, or let them foot the bill when they go to the movies with their friends.
Teach Your Kids That Money Doesn't Buy Happiness
Having financial wealth can offer a lot of opportunities in life, but it can also be a curse. Money is just a tool that can be used in positive and negative ways. At the end of the day, it's going to be hard to prevent the downsides of generational wealth if your kids don't understand that material objects and a luxury lifestyle don't automatically result in a happy or satisfying life.
I've actually written at length about the fact that you need more than money to lead a meaningful life. Check out my article on the different types of wealth to learn more.
Generational Wealth Quotes
At this point, you've heard enough of what I have to say about generational wealth. Let's check in with what some of the greatest (and, in some cases, wealthiest) minds throughout history have said about family fortunes and wealth in general.
"Wealth consists not in having great possessions, but in having few wants." – Epictetus

"The poorest man I know is the man who has nothing but money." – John D. Rockefeller

"We need to make a game out of earning money. There is so much good we can do with money. Without it, we are bound and shackled and our choices become limited." — Bob Proctor 

"Someone's sitting in the shade today because someone planted a tree a long time ago." – Warren Buffett

"Be careful to leave your sons well instructed rather than rich, for the hopes of the instructed are better than the wealth of the ignorant." – Epictetus

"Industry, perserverance, and frugality make fortune yield." – Benjamin Franklin

"The philosophy of the rich and the poor is this: the rich invest their money and spend what is left. The poor spend their money and invest what is left." — Robert Kiyosaki

"The advantages of riches remains with him who procured them, not with the heir." – Ralph Waldo Emerson

"Every person who invests in well-selected real estate in a growing section of a prosperous community adopts the surest and safest method of becoming independent, for real estate is the basis of wealth." – Theodore Roosevelt

"Material abundance without character is the surest way to destruction." – Thomas Jefferson
Final Thoughts on Building Generational Wealth
Building generational wealth is within reach for anyone that is seriously invested in systematic wealth building. That being said, you will need to employ the same thoughtfulness, hard work, diligence, and planning in passing your wealth on to future generations as you did in creating that wealth in the first place.
When you create a family fortune, you are giving your descendants a tremendous gift. However, if they don't have a good head on their shoulders in relation to money, it honestly might do more harm than good. It's therefore essential that you help your kids learn how to create and lead meaningful lives. A part of the toolkit you'll want to pass on to them will be a thorough education in personal finance, but that simply isn't enough if you don't help them learn how the value of struggle, the power of a growth-oriented mindset, and the reality that you need more than money to lead a worthwhile life.
Every week I post a new article about wealth building to share some of the valuable lessons I've learned over the years. You can learn more about me and my projects here.